TShooter
TSHOOTER TS1000
New to the UK Market.  The Tshooter (Contour Detector Camera) is for the detection of abnormally hot or cold temperature zones.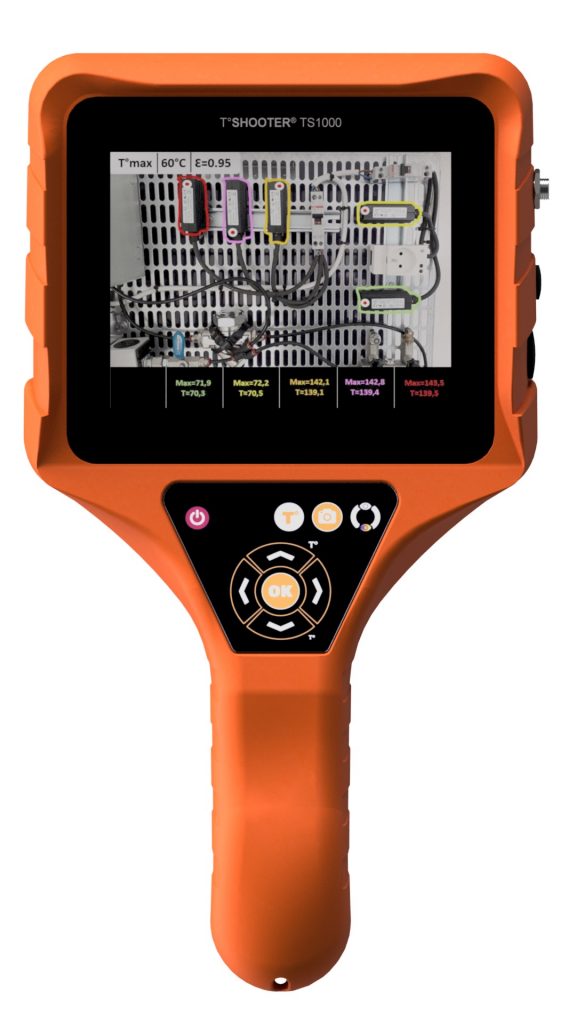 One of the best indicators for maintenance personnel, is the determination of temperature T°. By preventatively measuring and detecting your abnormally hot or cold zones within your machines, your processes, electrical installations, etc., you will greatly improve the maintenance / reliability / performance of all your equipment.
The TShooter TS1000 uses a complete NEW concept. It is a thermal contour Camera. The first in the world. It is much easier to use and user friendlier than an infrared thermal imaging camera. There is No more interpretation of colours. The defective zones appear immediately on a visible scene that the user sees.
The TShooter TS1000 easily captures, analyses and photographs your precise thermal problem locations which shows the abnormal thermal contours in the visible scene to the user.
The TShooter TS1000 is very simple to use. You switch Power On, adjust your temperature reference parameter (> T°max or < T°min) and scan your equipment.
The new thermal contour camera T°SHOOTER® TS1000 will show you immediately up to 6 abnormal temperature zones on a visible scene, which is also on a large coloured VGA 5.7" LCD screen.
There is NO special analysis in the thermal infrared image to carry out. No manual cursor to move or to place. The TShooter TS1000 is NOT a standard thermal imaging camera. It is much easier to use, more comfortable to the user and suitable for all levels of maintenance personnel.
For more information visit www.leakshooter.co.uk or contact hugo@logis-tech.co.uk.