MIST
M.I.S.T – Minimum Industry Safey Training (2 Day) OPITO Approved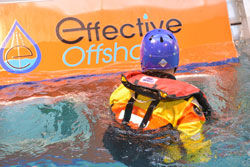 Course Overview
This introductory safety training programme is designed to introduce the fundamental safety elements of the offshore oil & gas industry, giving an appreciation of the potential hazards and controls that might be encountered by personnel working offshore.
Course Structure
The course consists of lecture and discussion and includes case studies and some practical exercises.
Each module also includes a written assessment.
Prerequisites
None
Target Audience
The course is intended for new entrants to the offshore oil & gas industry.
Course Content
The syllabus consists of nine modules:
•Module 1 Introduction to the Hazardous Offshore Environment
•Module 2 Working Safely including Safety Observation Systems
•Module 3 Understanding the Risk Assessment Process
•Module 4 Tasks that require a Permit to Work
•Module 5 Personal Responsibility in Maintaining Asset Integrity
•Module 6 Using Manual Handling Techniques Every Day
•Module 7 Controlling the Use of Hazardous Substances Offshore
•Module 8 Knowledge and Practices of Working at Height
•Module 9 Being Aware of Mechanical Lifting Activities
Certification
An OPITO-approved certificate will be issued on successful completion of the course.
Revalidation
Every four years by on-line assessment which can also be facilitated at Effective Offshore.
Items to bring
Photographic ID.
Health

All delegates will be asked to complete a medical questionnaire prior to course commencement.
Dates
Courses run weekly on a Monday and Tuesday. Please refer to the training calendar on the home page.
Cost €450.00
Fill in an Application Form