EP500 Ultrasonic Leak Detector (Easy Flex)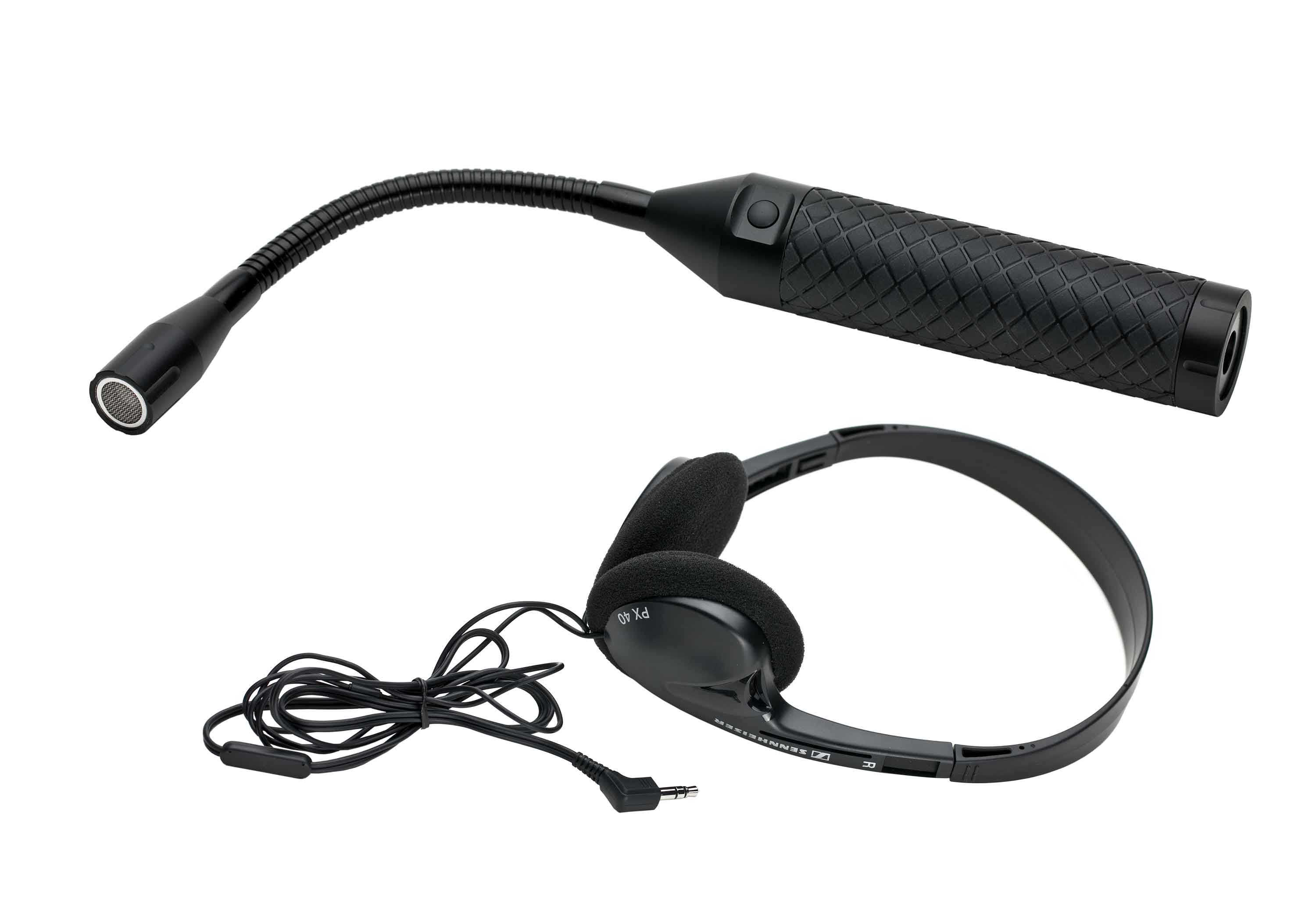 The EP500 is a simple ultrasonic leak detecting device for fast, easy and efficient leakage search. The new EP500 Ultrasonic Easy Flex finds the leak fast, easy and efficient reducing energy costs considerably.
The detection device is "EASY" to operate. No training required – you simply use it.

A leak will produce an audible sound in the headset and even tiny leaks can be detected from 15 – 20 meters away. The device is equipped with a gooseneck allowing access to hard to reach hoses and connections. It is small, light and handy to use.
Technical Specifications:
• Including light-weight headset with volume control
• Frequency range: 38 – 42 kHz
• Maximum distance to leak (7 bar, size Ø0.5 mm): 20m
• Battery: 9V (PP3 / 6LR61), alkaline
• Operating time: more than 25 hours
• Operating temperature: -10°C to +45°C
• Weight: 270 g
Supplementary Accessory: – A headset with mini jack-plug with volume control.
Product Prices are Excluding VAT, UK customers will be liable to pay 20% VAT and this will be added on in the PayPal stage of your order.